Hiya, today I have another Haul video for you and like the Sue Wilson dies it is also from Creative Expressions. If you didn't know Sue Wilson dies are made by Creative Expressions. However this haul is on the whole not Sue Wilson but lots of other yummy things from Creative Expressions including a lot of Cosmic Shimmer goodies.
When making the Shabby Chic card the other week I realised I was quite short of a number of craft basic ingredients as it were such as Misters, Texture Paste, Stencils and much more so I had a bit of a shop at one of my favourite places Creative Expressions and this is the result. So sit back and enjoy my Creative Expressions Cosmic Shimmer Haul video:-
Now as I mentioned in the video I was going to add in a couple of videos, a link to Creative Expressions themselves and of course some links to where you might be able to purchase the items in the video. So the first is the videos so here are your Cosmic Shimmer Glitter Kiss video and your Pixie Powderz video:-
As to the second here is a link to Creative Expressions website for you:
Finally as to the products featured in this video just pop down below my signature here and you will find all the info and links on that. So I hope that has been of interest to you and that you enjoyed taking a look at this haul. So for now hugs and have a great craft day,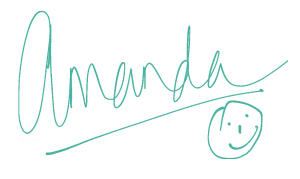 ●▬▬▬▬▬ ●SUPPLIES● ▬▬▬▬▬●
Below are the products featured in today's video and may contain affiliate links. By clicking on them and purchasing products through my links, I receive a small commission. This is at no extra cost to you and is what helps me fund Lolli Lulu Crafts and be able to continue making videos for you. For more details go to my Policy page.
Some products can be purchased from multiple stores so I have tried to give each store different letter codes. Click on the letters below the picture to go to a favorite store: Simon Says Stamp (SSS), Dick Blick (DB), Cricut (C), Scrapbook.com (SB) and Amazon (AMZ)
▬▬ ● DISCLAIMER ● ▬▬▬▬▬● Affiliate links are used. For affiliate information and policy please see the Policy page.