Hiya, today I have what I think is a really beautiful, and perhaps a little different, Christmas Card featuring a wonderful collection from Kanban called Winter Wonderland.
This card is actually a really simple card to make and I hope it inspires you that if you have good quality product that a simple idea can actually look really cool and beautiful. I hope when you watch the video and take a peak at the pics that you will agree that it turned out really lovely for such a simple concept. Anyway here is my Kanban Winter Wonderland Horse Card video:-
Now as always here are a whole heap of photos, you know I love to take lots of photos, I just like for you to be able to see any detail you might want to see. So dont forget you can click on them to make them larger, and even for a slideshow so you dont even have to do hardly anything to see them all lol!
So that it is it for today, other than to say if you want any links to products I have put as many as I can down below my signature here. I also have where I can added links for say the US if there is a choice for e.g. a product that is in Amazon I will show the UK and the US Amazon so if you see a product twice I have not gone nuts there is usually a reason lol! Speaking of product links dont forget to check out the policy page for info about them, but basically if you use the links I get a teeny tiny percentage at no additional cost to you – so would appreciate it if you use the links as often as you can cos it is that money as it adds up that allows me to keep doing this for you. Anyway hugs for now and see you next week with another video,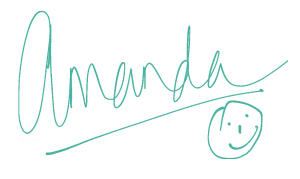 ●▬▬▬▬▬ ●SUPPLIES● ▬▬▬▬▬●
Below are the products featured in today's Video. Some products can be purchased from multiple stores so I have given each store different letter codes. Click on the letters below the picture to go to a favorite store: Simon Says Stamp (SSS), Dick Blick (DB), Cricut (C), Scrapbook.com (SB) and Amazon (AMZ)
▬▬ ● DISCLAIMER ● ▬▬▬▬▬● Affiliate links are used. For affiliate information and policy please see the Policy page.